It's been a hot Summer, and we love the Fall. State Fairs, Halloween, football, and hopefully some nice dry cool Fall weather in which to enjoy the turning leaves. It can't come soon enough for us.
So this time of the year, the seasonal Smoke Odor Candle scents released are Fall-themed. This year we have several very nice ones.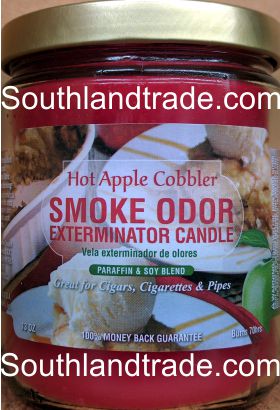 Hot Apple Cobbler has returned. It's a long-time Fall favorite. The scent profile is hot apples, vanilla, pie crust, cinnamon, clove, and nutmeg.
Gingerbread Lane is a relatively newer seasonal Fall scent which has returned. This one has a scent profile to remind one of a spiced cookie with molasses and ginger.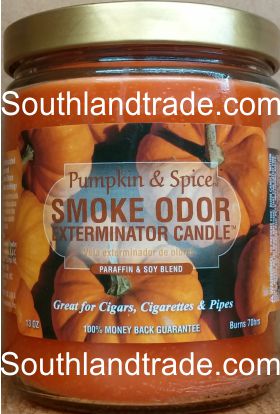 Pumpkin and Spice is back again. This one is a long-time favorite, with the smell of baking pumpkins, with cinnamon, brown sugar, and nutmeg.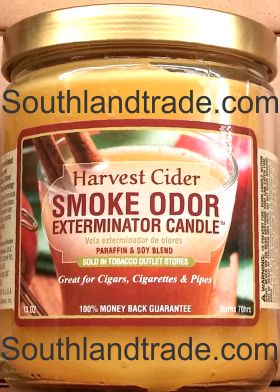 Harvest Cider is a good one that's been around for several years. The scent of hot apple mulling cider with undertones of nutmeg.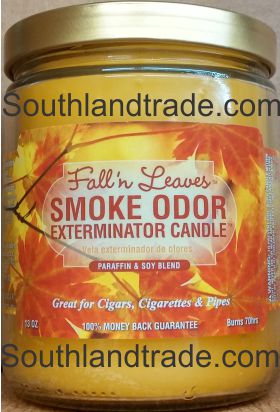 Fall N Leaves is back. Again this one's been around a few years and is well-liked. The scent of apple butter, ginger and cloves.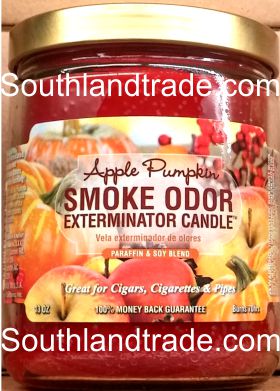 Apple Pumpkin,  which just came out last year, has returned. If you like Gala apples, pumpkin pie, clove, and cinnamon, Apple Pumpkin is a good choice.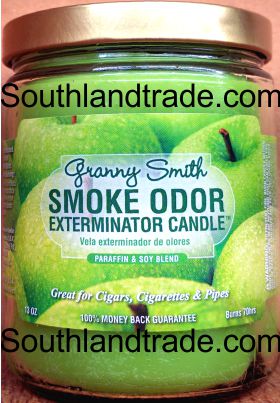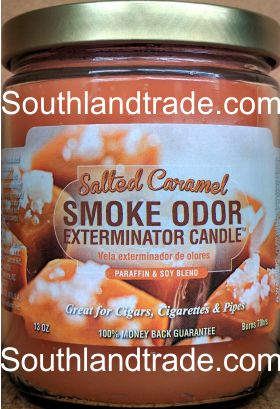 This year there are two newcomers. Granny Smith and Salted Caramel. Granny Smith has the scent of freshly sliced (sweet and tart) Granny Smith apples. Salted Caramel has a warmth and smoothness to its caramel scent, but with a little "bite" of salt added. We think these are two nice additions for the Fall. All listed scents are linked above and available for ordering right now at http://www.southlandtrade.com/category/candles.html